822 Wall Street, Los Angeles, CA 90014
between 8th and 9th in the Fashion District, Downtown Los Angeles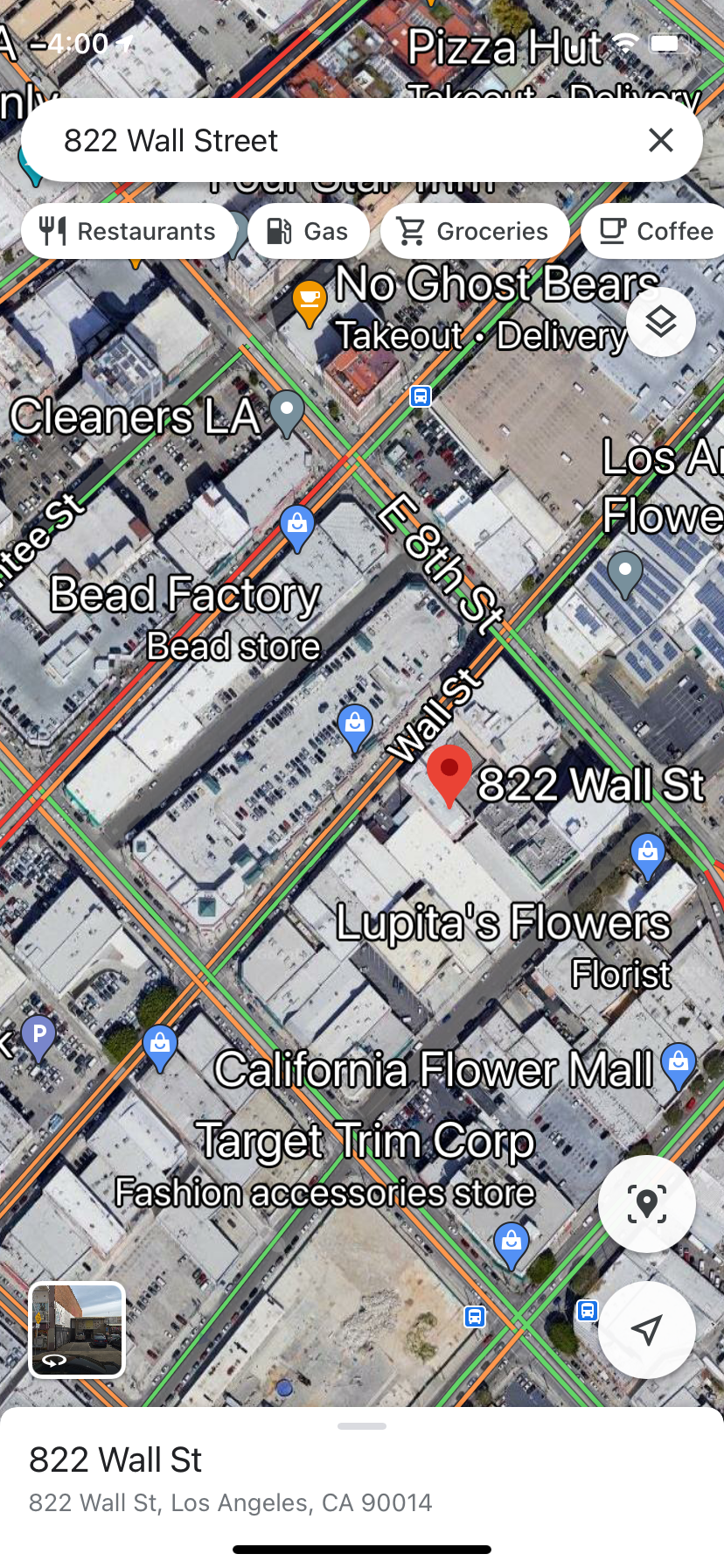 There are many nearby lots, but the closest is the rooftop across the street.  There are ramps leading to the rooftop on Wall Street and on the next street west, Cecilia Street.  The area is very busy on Saturdays.  On Sundays, street parking is free but may fill up by mid-day. 

The entrance is the door next to Home Mart.  Please call when you arrive and someone will come down and open the door. 

The studio has a natural light window, a white wall and a brick wall.  There are also movable walls that are white, blue/black, and black.